Aiming for corporate prosperity and improvement of working environment
Supporting Tokyo, Kawasaki, and Yokohama in terms of personnel and labor
"Friendly consulting" that you can feel free to consult with
●Provide useful and timely information for companies
●Speedy and accurate paperwork
●Resolve issues related to personnel labor from joining the company to leaving the company
●Preventing frequent individual labor disputes
●Personal information protection office, privacy mark acquisition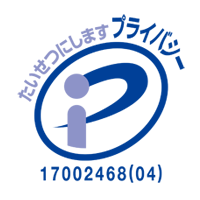 Our labor and social security attorney office is for companies in Tokyo, Kawasaki, and Yokohama from the field of personnel and labor management, including labor audit work.
It is a social insurance labor consultant corporation that supports the prosperity of companies and the improvement of the working environment.
We provide services to appropriately respond to diversifying labor management.
Business content
●Labor audit consulting
●Labor improvement consulting
●Work rules consulting
●Consulting for unpaid overtime
●Dealing with labor-management troubles
●Administrative support (supervisory guidance recommendations, etc.)
●Introduction of personnel evaluation system
●Wage consulting
●Labor / social insurance procedures
●Payroll business