Business prosperity and workers
Aiming to improve welfare
Supports Tokyo, Kawasaki and Yokohamaon human resources labor side
"Consulting conscientiously" who can feel free to consult
●Provide useful and timely information for companies
●Speedy and accurate paperwork
●Resolve issues related to personnel labor from joining the company to leaving the company
●Preventing frequent individual labor disputes
●Personal Information Protection Office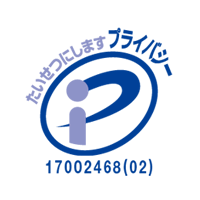 Our company's labor office provides companies in Tokyo, Kawasaki and Yokohama from the field of personnel and labor management, including payroll accounting
It is a social insurance labor business corporation that supports the prosperity of companies and the improvement of the welfare of working people.
We are providing services to respond appropriately to diversifying labor management.
Business content
●Payroll work (payroll)
●Various procedures for labor / social insurance
●Preparation and review of employment rules
●Preparation and notification of various agreements
●Grant for various grants
●Response to guidance by supervision stations
●Individual labor dispute response
●Review of wage system
●Review of retirement payment system
●Introduction of personnel evaluation system
●Consulting
Management labor diagnosis service

Cyber Corporate Register ROBINS
Appeal the soundness of the company through management labor diagnosis
Experts in management labor management ・ social insurance labor consultation diagnosis ・ advice
As a result of diagnosis and improvement, companies that implement appropriate management labor management
Post something on the website and make it public.